Watch
Commision for

A perspective drawing of his Atlantus ship:
If you are interested in commisions like this one or of other type, please visit this page: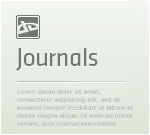 COMMISIONS (2D & 3D work)Hello, you arrived at my Commisions page :)
If you are interested in getting a CGI image created for you, please continue to the section you are interested in. There are three sections:
Section A for all kinds of 2D images
Section B for various 3D renders
Section C for blueprints and line art

I do all kinds of art and I'm opened to different styles (vector drawings of a Star Wars ship, 3D render of a Stargate vehicle, blueprint for a Dune tank and of course every kind of original universe objects and scenes) so don't be afraid to ask for what you want.
You can also check examples of my commisioned work and private gallery works on the
Here are examples of my other works:

Adam, what a space ship...love it

Reply

Thanks

Galen did a great job with it and it was a pleasure transfering it into 3D. I use a little trick that makes the process really fast and easy but still there is quite a lot of drawing to be done.
Reply

If it isn't the final work, I'm anxious to see the final work

Reply

beautiful execution of this design!
Reply

Thanks ! It was quite a challenge to get all of those little details into their right place - just a simple perspective bend of the 2D design doesn't work

Reply

your spoiling us today
Is it Christmas already

Reply

Reply

Very cool. I like this style of drawing, it is very interesting.
Reply

looks like a submarine.

great details.
Reply