Watch
Render for

An image showing a ship attacking a city (yes, it's that big - 2 kilometers long).
Other render of the ship:
If you are interested in a 2D or 3D commission, please visit this page: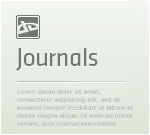 2D - 3D CommissionsHello, you arrived at my Commisions page :)
If you are interested in getting a CGI image created for you, please continue to the section you are interested in. There are three sections:
Section A for all kinds of 2D images
Section B for various 3D renders
Section C for blueprints and line art

I do all kinds of art and I'm opened to different styles (vector drawings of a Star Wars ship, 3D render of a Stargate vehicle, blueprint for a Dune tank and of course every kind  of original universe objects and scenes) so don't be afraid to ask for what you want.
You can also check examples of my commisioned work and private gallery wor
I really have nothing bad to say about it, I love it in fact.

If I had to find something to critique it would be that the size of the piece is a bit small when viewed at DeviantArt, makes it hard to really enjoy the details, but that is such a minor thing.

Love the use of the clouds to highten the athmosphere, one little thing I would have liked to see would be a bit of glow on the underside of the clouds above where the impacts and explosions are.

Great piece and included in my favorites for sure.
The Artist thought this was FAIR
9 out of 9 deviants thought this was fair.