Watch
Another render of my custom Star Wars model.
Other view of the ship :
If you are interested in getting an image like this made for you, please visit my commisions page :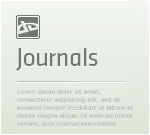 SCI-FI COMMISIONS (2D & 3D work)Hello everyone, AdamKop here
Being on the DeviantART for almost a year, I decided to finally start doing commisioned work. I got quite a few questions and requests throughout the year and now I composed a list with prices for my works.
If you have already seen my gallery, you must already know that I am mostly modeling original concepts for Star Wars and Star Trek universe.

Here is a link to my gallery if you didn't see it by now : http://adamkop.deviantart.com/gallery/

I am open to other types though, so don't be afraid to ask if you are interested in StarGate or Metroid.
All prices are not final though, because they might be lower (f

Reply

I didn't plan out specific dimensions for her, but the windows look bigger than they are, as they are a few meters wide and extremely sloped. I think she's about twice as long as the Falcon.
Reply

Reply

Had an idea for a hybrid 'Uglie' type starfighter. I don't have the money for a commission though, but basically its called an AX-wing starfighter or Ax-class interceptor. It's an A-wing modified with four X-wing S-foils for added stability and extra firepower, and the four engines as the main propulsion, turning the A-wing engines into scram-jets to escape pursuers. The two side guns of the A-wing can still be fired to the rear by rotating downward and back.
Reply

Awesome, I especially like the angle of this! It really brings out the motion.

Reply

I'm guessing, from the weapon mounts, the three engines, and the design, this thing is intended to be a fast attack corvette?
Reply

Yep, a hit n' run type of vessel

You could get one from a marriage of the Blockade Runner and the A-wing

Reply