Watch
My second Firespray concept ship based loosely on the infamous Slave 1 used by Boba Fett in Star Wars.
Here is a render of my other design :
If you are interested in commisions, please visit this page :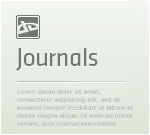 COMMISIONS (2D & 3D work)Hello, you arrived at my Commisions page :)
If you are interested in getting a CGI image created for you, please continue to the section you are interested in. There are three sections:
Section A for all kinds of 2D images
Section B for various 3D renders
Section C for blueprints and line art

I do all kinds of art and I'm opened to different styles (vector drawings of a Star Wars ship, 3D render of a Stargate vehicle, blueprint for a Dune tank and of course every kind of original universe objects and scenes) so don't be afraid to ask for what you want.
You can also check examples of my commisioned work and private gallery works on the
I will focus on the design because that's ship is new.
Slave I one is stoled by Jango fett on the Oovo IV, it made for carying prisoners and have a lots of options that could be installed, perfect for a mandalorian bounty hunter (if you relook at the mandalorian armor with all those gadgets you will undestand)
But Boba fett slave I is made and modfied for speed... WTF? Slave II can also carry prisoners but it's so ugly and noon perfomant... (If you have played to X-WA...) Here come the true best of best ! Look at those aerodynimacis courbs !!
And the cockpit seem to ejetable from the ship !!!Wao It surely can carry warhead in the "black things" It have not wing so it must have the anti-grave stuff... The laser is a bit Tiny in my opinion...
The Artist thought this was FAIR
1 out of 2 deviants thought this was fair.