Watch
Work in progress of my newest Star Wars design. It is a simple dropship similar in shape to the popular Star Destroyers.
Here you can see how the final image was made :
If you are interested in commisions like this one, please visit this page :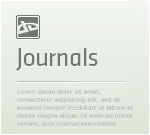 SCI-FI COMMISIONS (2D & 3D work):thumb307534666::thumb307534751:

Hello everyone, AdamKop here
Being on the DeviantART for almost a year, I decided to finally start doing commisioned work. I got quite a few questions and requests throughout the year and now I composed a list with prices for my works.
If you have already seen my gallery, you must already know that I am mostly modeling original concepts for Star Wars and Star Trek universe.

Here is a link to my gallery if you didn't see it by now : http://adamkop.deviantart.com/gallery/

I am open to other types though, so don't be afraid to ask if you are interested in StarGate or Metroid.
All prices are not final thou
I like this ship for many reasons. the long rounded tube like fighter like cockpit with the wings as almost blinders like or protectors. the round break in the wing is a nice touch, it gives the feel like the enigne is bigger then it could be fit into such a small ship. or two engines for 1 exhaust. the best part is something I try in my own work the panneling is only raised just a hair. its enough to show that its not just a covering but maybe an armor plate or access port for the internals. one of the best part you have to look at a second glance is there is a ring around the tube that makes this ship look like the main body can spin while the main tube "body" stays put during a fight or fancy flight. and the best part is that this was just thrown together without much thought. that is the sign of a good ship designer.
The Artist thought this was FAIR
9 out of 9 deviants thought this was fair.