Watch
My first tutorial on how I created my Imperial Dropship.
I hope it will be at least fairly helpful to anyone. I promise the next one will be better

Please check the finished version :
And visit my commisions page if you're interested in getting an image like this (or completely differe) made for you :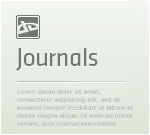 SCI-FI COMMISIONS (2D & 3D work):thumb307534666::thumb307534751:

Hello everyone, AdamKop here
Being on the DeviantART for almost a year, I decided to finally start doing commisioned work. I got quite a few questions and requests throughout the year and now I composed a list with prices for my works.
If you have already seen my gallery, you must already know that I am mostly modeling original concepts for Star Wars and Star Trek universe.

Here is a link to my gallery if you didn't see it by now : http://adamkop.deviantart.com/gallery/

I am open to other types though, so don't be afraid to ask if you are interested in StarGate or Metroid.
All prices are not final thou

Very nice! Can I ask how you draw your lines so straight/smooth? Mine always come out sort of squiggly, hehe.
Reply

It depends on the program, but you can either use vector lines in some or paths in others. Just seach for a tutorial on whatever program you're using - they're all very similar

Reply

Always nice to learn another way of doing things! Thanks for the tutorial!
Reply

I'm glad to hear that

I know it could be better but I'm not a good teacher

BTW you were at scifi-meshes, weren't you ?

Reply