Watch
If you are interested in getting an image like that made especially for you, please look here :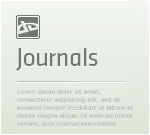 SCI-FI COMMISIONSHello everyone, AdamKop here
Being on the DeviantART for almost a year, I decided to finally start doing commisioned work. I got quite a few questions and requests throughout the year and now I composed a list with prices for my works.
If you have already seen my gallery, you must already know that I am mostly modeling original concepts for Star Wars and Star Trek universe.

Here is a link to my gallery if you didn't see it by now : http://adamkop.deviantart.com/gallery/

I am open to other types though, so don't be afraid to ask if you are interested in StarGate or Metroid.
All prices are not final though, because they might be lower (f
Blueprints of an Interceptor that I designed and modeled.
Render of the 3D model :

I started building miniatures for the move industry 20 years ago and transitioned to full CG shortly after that. I have to say I think your work is very good.

Chad
Reply

Reply

Critique? Err what's the point in a flawless executed piece of art like this?

Could point out engine stats and weapon holds, but that's all moot.

Good job as always!
Reply

Ah yes I will add more graphics to weapons but tech stats aren't my speciality. I will probably just copy info from wookieepedia

Reply

And here I thought it was the size of a fighter. That thing probably rivals the Falcon.
Reply

Yeah it's a pretty big vessel. I wanted it to be a tad smaller but then the doors would be tiny and I didn't want that.
Reply

Reply

Great idea on blueprints!
Hope to see all your models come with these,well done and thanks.
Reply

Thanks

I want to do all of my ships this way and continue with the blueprints as I model more vessels of course.
Reply