Watch
My first ship of a series "Fighter for Jedi". I will be doing unique starships to reflect a certain Jedi.
This one is for Ima-Gun Di, who fought during the Clone Wars.
If you are interested in commissions, please visit this page: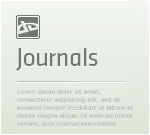 Sci-Fi 2D + 3D CommissionsHello, you arrived at my Commisions page :)
If you are interested in getting a CGI image created for you, please continue to the section you are interested in. There are three sections:
Section A for all kinds of 2D images
Section B for various 3D renders
Section C for blueprints and line art

I do all kinds of art and I'm opened to different styles (vector drawings of a Star Wars ship, 3D render of a Stargate vehicle, blueprint for a Dune tank and of course every kind  of original universe objects and scenes) so don't be afraid to ask for what you want.
You can also check examples of my commisioned work and private gallery works on the
this is truly original and besides being SW it certainly carries some design signatures of late seventies. (Buck rogers, Original Battlestar galactica & Star Wars) this fighter truly reminds me of my childhood when science fiction was boxy,dirty, naive & Fun. There is nothing to complain about but since this is a critique I must say I would go for shorter barrels for the outermost cannons, even as far as connecting them to the innermost barrels as a secondary shorter auxilary guns. And maybe add short fins like A-wing to make it a little more SW. Both would help aerodynamically in atmospheric flight but that is just me. It is beautiful & original as it is and a superb design. I envy you on the border of jelousy

how did I not come up with this arrrghhhhh

The Artist thought this was FAIR
17 out of 17 deviants thought this was fair.