Watch
If you are interested in getting an image like that made especially for you, please look here :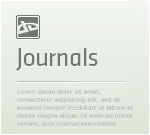 SCI-FI COMMISIONSHello everyone, AdamKop here
Being on the DeviantART for almost a year, I decided to finally start doing commisioned work. I got quite a few questions and requests throughout the year and now I composed a list with prices for my works.
If you have already seen my gallery, you must already know that I am mostly modeling original concepts for Star Wars and Star Trek universe.

Here is a link to my gallery if you didn't see it by now : http://adamkop.deviantart.com/gallery/

I am open to other types though, so don't be afraid to ask if you are interested in StarGate or Metroid.
All prices are not final though, because they might be lower (f
A render of my latest Star Wars ship. It's a Republic Interceptor from the Clone Wars era.
Model created and designed by me.
Background is a random starfield picture from NASA.