Watch
Another original old trilogy-themed TIE Fighter.
More renders of the ship :
If you are interested in getting an image like that made especially for you, please look here :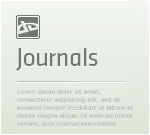 SCI-FI COMMISIONSHello everyone, AdamKop here
Being on the DeviantART for almost a year, I decided to finally start doing commisioned work. I got quite a few questions and requests throughout the year and now I composed a list with prices for my works.
If you have already seen my gallery, you must already know that I am mostly modeling original concepts for Star Wars and Star Trek universe.

Here is a link to my gallery if you didn't see it by now : http://adamkop.deviantart.com/gallery/

I am open to other types though, so don't be afraid to ask if you are interested in StarGate or Metroid.
All prices are not final though, because they might be lower (f
This is a really good piece, it looks like a screenshot from one of the films. I like the colors, and the lighting of the model fits perfectly with the background. You have managed to give it a great sense of speed as well.
The model itself is beautiful ans sleek, like you would expect for a fast fighter. The shape is easily read and very coherent and believable. I always found the original Tie fighter to look a bit cumbersome, and the wings a bit flimsy. I think this is much better. You have imo managed to capture the essence of the tie fighter , but with improvements. this looks like the Mk2 version, faster and sturdier. The only thing I can fault is the guns, I think they could be a little bit bigger or more elaborate, maybe in a darker color to make them stand more out, but that is knitpicking. The overall shape and feel is that of a really good, and well thought through design, beautitully presented, well done!
The Artist thought this was FAIR
27 out of 27 deviants thought this was fair.